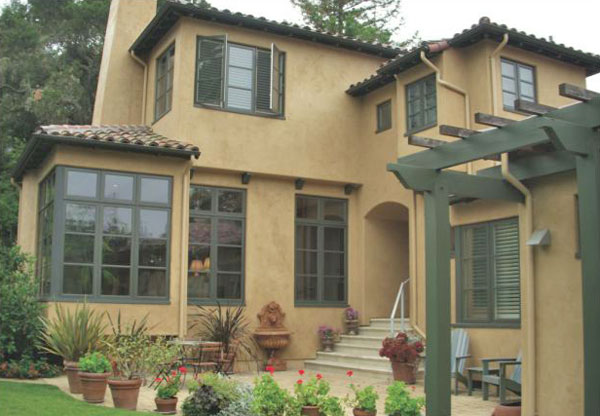 Rosland Residence, Menlo Park
The realtor client of this new house wanted to incorporate both tuscan and contemporary architectural styles in their new house. We took the approach of designing a home that seemed like an older tuscan home that had been remodeled with contemporary interior elements like kitchen and bathrooms as so often seen in Europe.
The house has thick walls with recessed traditional looking windows and doors and an integral stucco facade. The property sits below a hillside and a house here could easily have appeared dark. But we carefully situated every room in the house at a location where it would get the maximum sun at the time of the day it would be mostly used. The windows, although traditional looking were made larger than typically seen in Tuscany. The result became an open and light house.
Read More
We made the third element a tall gallery space connecting the 'main' house and 'barn' and bringing a flood of light to the center of the house. The galley also functions as a circulation corridor with a staircase on one side. The entry door is at one end of the gallery and a spectacular view of the back yard awaits you from two story windows at the other end the moment you enter the house. Large windows can be quite expensive, but we mulled together a number of standard size windows to create this custom look for less.
The three elements of the house is placed in an L-shape, creating a private court yard with views and access from the living spaces surrounding it and oriented towards the sun. Spending time in this house , you would never know that you are in the middle of an urban area.