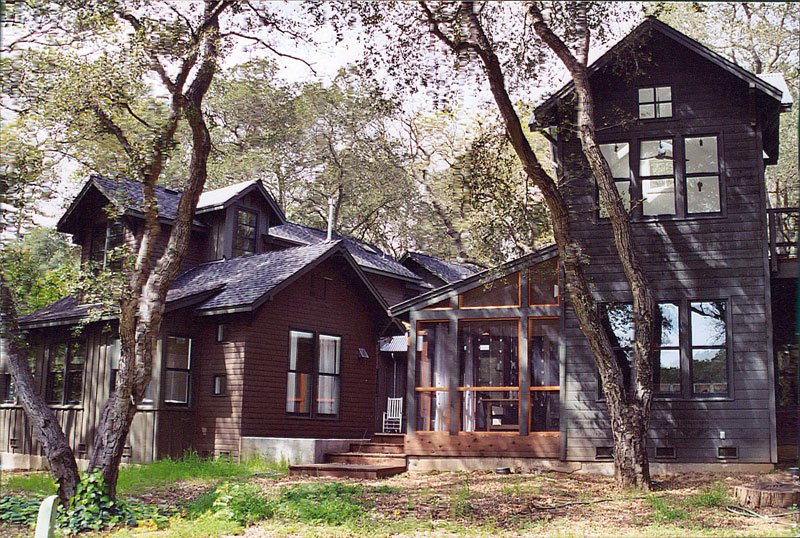 Rongey-Connor Residence, Woodside, CA
We were asked to design a new house for this member of the Woodside Planning Commission and her husband after she had reviewed another home we had designed in Woodside.
The challenge of their lot was to design the new home around 78 fully grown oak trees, none of which could be touched, and also to coordinate the design to a nineteenth century stable turned garage and a historic cottage on the property.
The owners wanted an organic house that blended into the nature and that had an artist retreat feel. The house should be welcoming place to receive extended family as well as for indoor and outdoor entertaining.
Read More
We broke the mass of the house into several elements that were linked together carefully as to avoid the oak trees and their root systems. The home was created around a central courtyard. This configuration allowed us to place windows on several sides of most of the rooms, accentuating the feeling of being in the woods.
The property abuts a historic Woodside church. We designed the dining room, on axis with the church steeple which is lit at night, to create drama to the dining experience.
Screened in sleeping porches and an exterior dining porch in the Adirondack style was added to expand on the outdoor connection. We designed an artist studio for the owner in a tower like structure, which is flooded with natural light and create the feeling of being in a tree house.