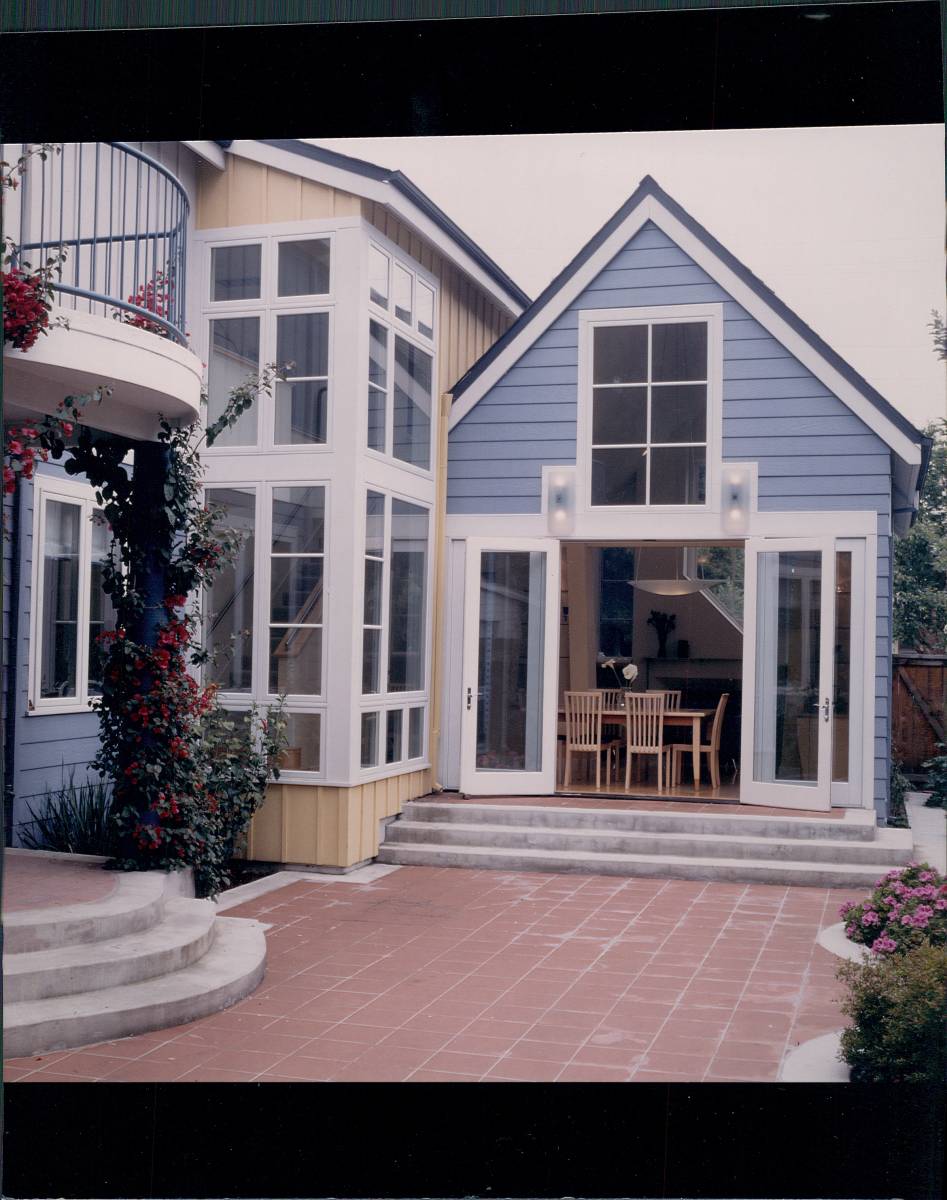 Hakanson Residence, Palo Alto, CA
The challenge in designing a new home on this narrow urban lot in Palo Alto was to provide privacy from the street and adjacent buildings, while keeping it light and airy. We chose to divide the house into three elements, mimicking those of a Scandinavian farm to honor the owners roots.
The first element became the 'main' house, a one story vaulted building containing the living and dining rooms. We placed the windows high enough to create privacy from the street while offering views of the trees across the street. The dining room in the back was given french doors opening up to a patio and back yard.
The second element, became 'the barn', a two story long narrow building that blocked views from an adjacent apartment building by focusing the views towards the opposite side. The front of the 'barn' holds two single car garages, one set further back than the other, as to accentuate the barn feel, rather than the typical suburban two car garage look. This building also holds the kitchen, family room and bedrooms.
Read More
We made the third element a tall gallery space connecting the 'main' house and 'barn' and bringing a flood of light to the center of the house. The galley also functions as a circulation corridor with a staircase on one side. The entry door is at one end of the gallery and a spectacular view of the back yard awaits you from two story windows at the other end the moment you enter the house. Large windows can be quite expensive, but we mulled together a number of standard size windows to create this custom look for less.
The three elements of the house is placed in an L-shape, creating a private court yard with views and access from the living spaces surrounding it and oriented towards the sun. Spending time in this house , you would never know that you are in the middle of an urban area.