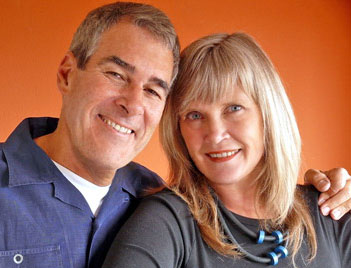 Dotter & Solfjeld Architecture + Design
Designing homes is not our work, it is our passion!
"Speaking of tension, building a house can be a stressful time, but doing it with Dotter & Solfjeld was a complete and total pleasure. We can unequivocally and enthusiastically recommend Dotter & Solfjeld!"
Jennifer and Jonas Persson, Clients
Read the full letter of recommendation
We are based in the San Francisco Bay Area and have done projects throughout California, several other states and Europe. We design everything from large custom homes to cost effective small remodels and small commercial projects.
We design unique homes in both traditional and contemporary styles.
Through extensive traveling and living abroad we have become experts on traditional architectural styles and found inspiration and fresh ideas to incorporate into our contemporary designs.
We listen to your ideas and work closely with you to create your dream home. Getting to know you and your life style, will help us customize the home to fit your unique needs. Although we are bursting with ideas and creativity, your vision will always come before our ego.
We study your property extensively before we start the design process. We spend a full day at the site, from the sunrise to sunset, recording the light patterns and studying the natural elements. We begin sketching at the lot, taking care that each room gets the perfect orientation and the light desired at the time of day the room is to be used. We capture special views to be framed. Likewise, we take care to turn our backs to less attractive elements providing privacy from neighbors and sheltering from the wind and weather.
The drawing process is next. We go through a number of designs and revisions and meet with you repeatedly until both you and we are satisfied with the design. Whether your project is traditional or contemporary, we pay close attention to detail, keeping in mind your budget. Your home might be completely custom or we may use stock windows and cabinetry in innovative ways to create a custom look for less. We provide a very thorough set of working drawings and specification.
Sustainability is important to us. We will use green materials when possible and find that recycling materials not only serve the environment but add character to a home. We strive to use the latest most innovative building techniques.
Getting the permit We are known for our ability to communicate with the the most difficult design review boards and planning and building jurisdictions, and have a perfect record of getting our projects passed.
The building process can be stressful, but we stay by your side for the duration, working out issues that may arise. We work closely with the contractor during construction to assure that the house turns out the way we all intended.
After it is built. Because of the intimate nature of our relationship, we often remain friends , and several have become repeat clients. Our business is based on referrals from our happy clients and they are willing to talk to you about their experience. We look forward to hearing from you.